Ashley HomeStore is an American furniture store chain that sells Ashley Furniture products. Opened in 1997, the chain comprises over 800 locations worldwide. The chain has both corporate and independently owned and operated furniture stores.
I redesigned their existing product catalog using Adobe Photoshop, Invision for their kiosks in stores.
The Challenge
Re-design and create an interactive product catalog for Ashley Furniture: to showcase at stores at several locations. This should also include a feature called a wish-list as well as some other features like ordering, printing, emailing the product details, and requesting for a sales agent's help.
Tasks
To research, redesign the product catalog as per the brand's design standards. Present variations for both landscape and portrait layout. Create a Hi-fidelity prototype to present the re-designed catalog to the stakeholders for review.
Solutions Presented
Based on the Insights from the requirement gathering phase, I sketched and created user interface variations which were also in line with their brand's design standards.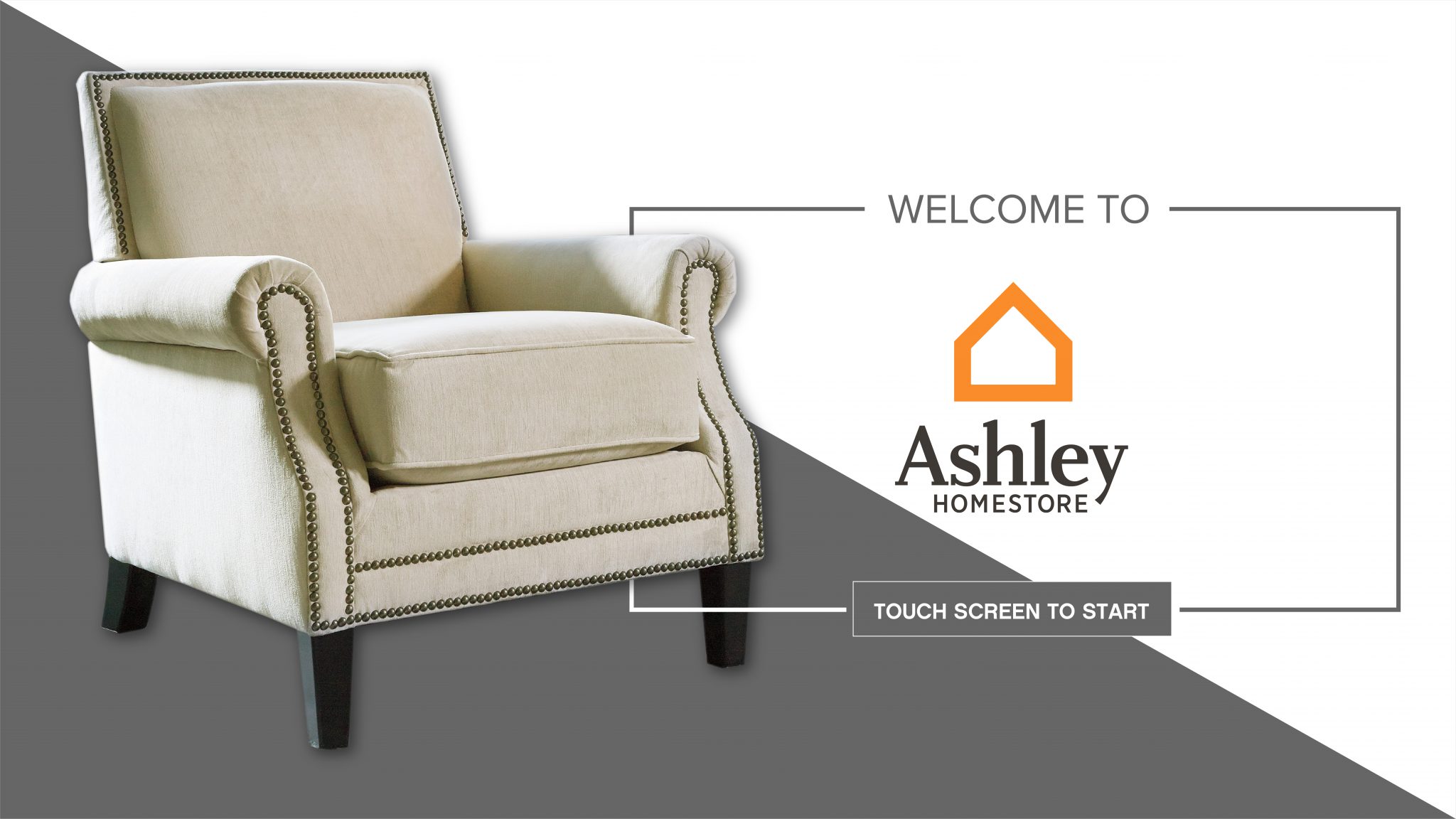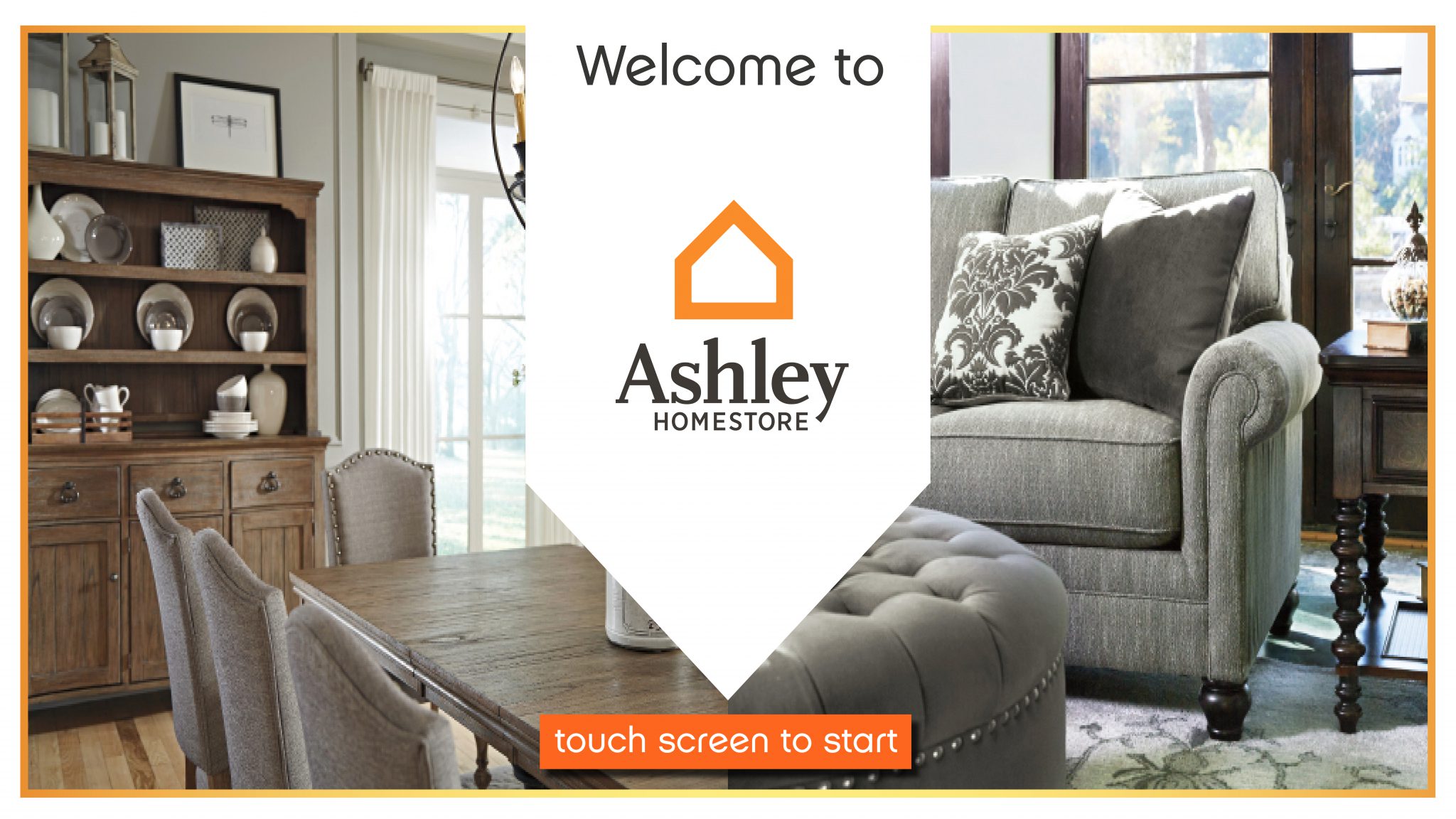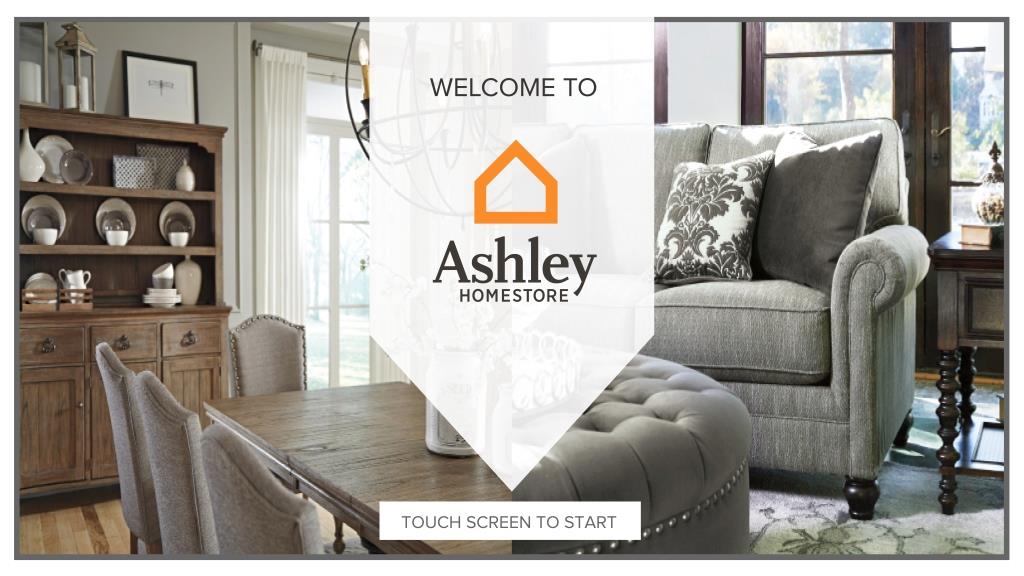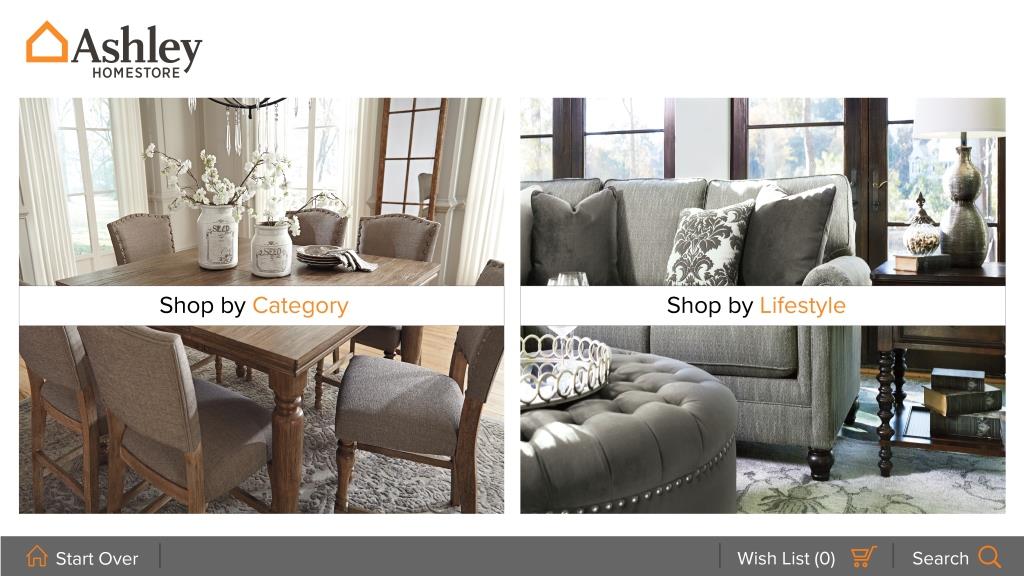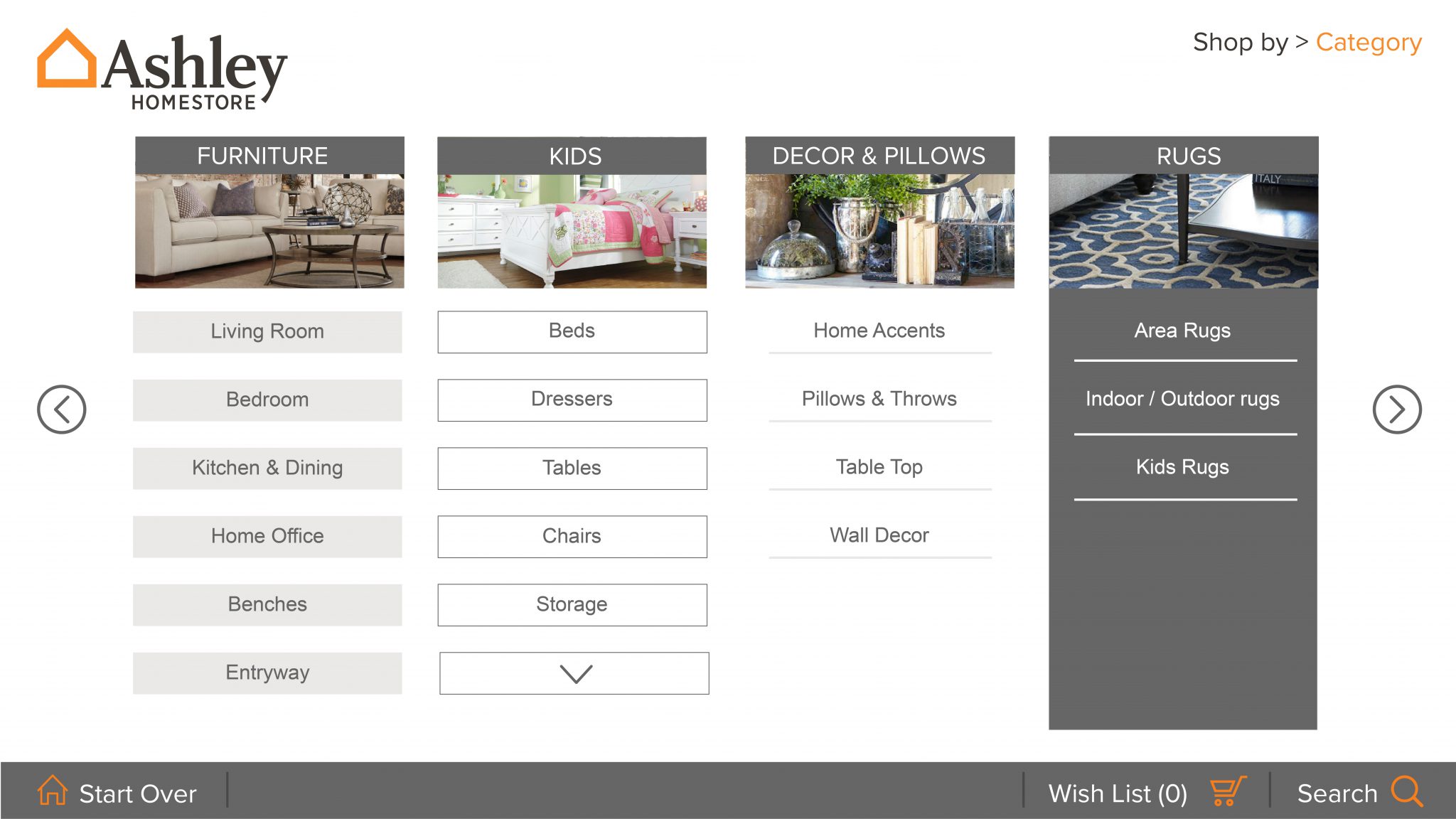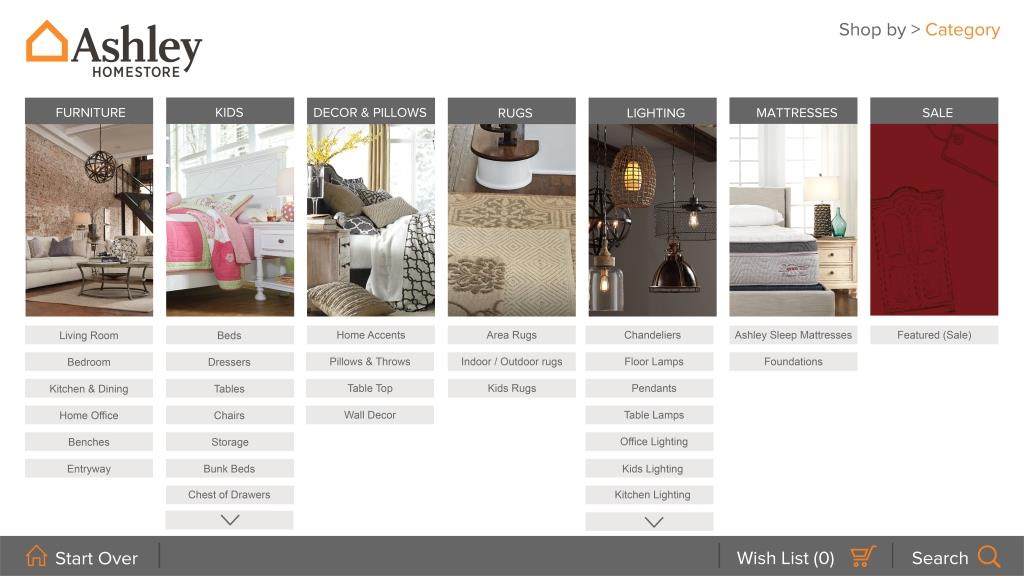 Reflection and Solution
Below is the iteration based on further research and client feedback. This process allowed me to:
View and evaluate interactions that couldn't be shown in static wireframes.
Iterate and correct any functionality issues that weren't apparent during wireframing.
Create a clickable platform for future usability testing.